Great news and a small victory in the battle to save Sheffield's street trees – as Memorial Trees saved from the chop!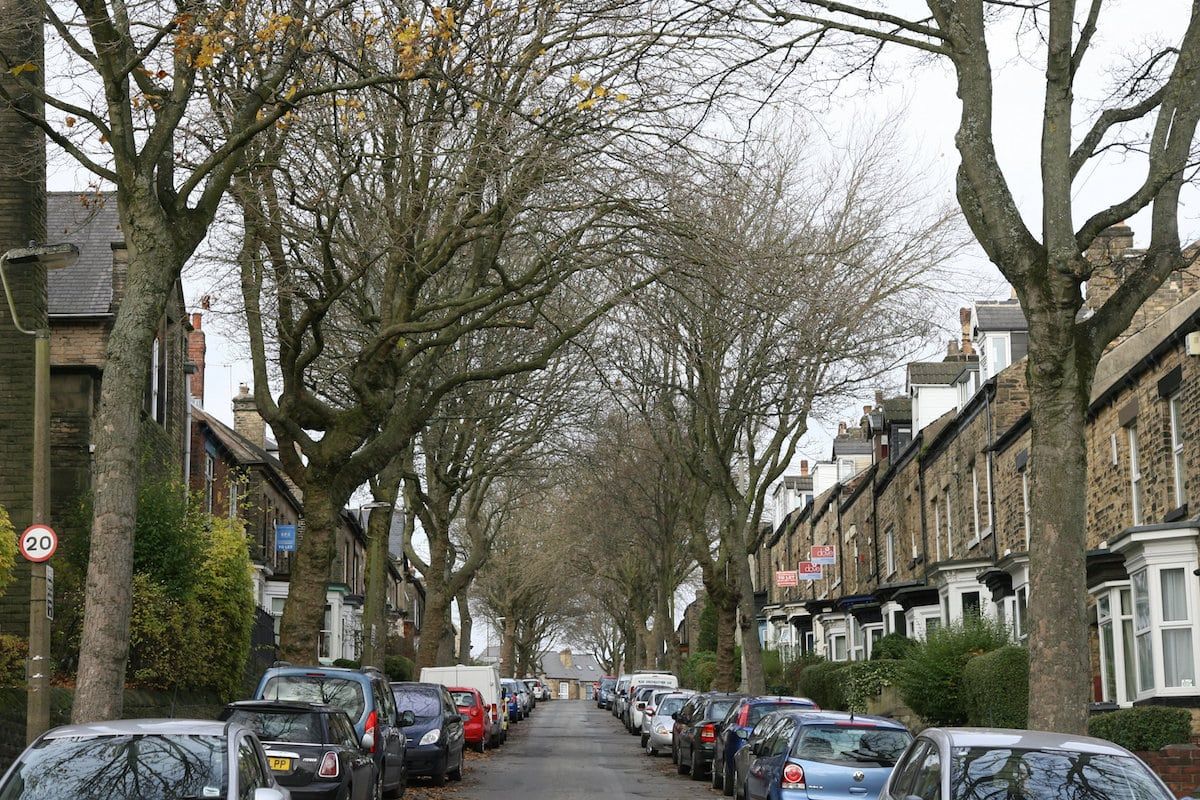 There was an announcement from Sheffield City Council this week that repays months and even years of street tree campaigning. One of the most contentious and for many, appalling, proposals was to feel numbers of healthy tree (now in their prime of life) and which were planted in 1919 to honour the fallen of World War 1. Emerging in the midst of the WW1 commemorations, the proposal was frankly in the worst taste and caused widespread offence. However, a change in those responsible in SCC seems to have signalled at last, a move towards a more reasonable and balanced approach.
The notes below from the BBC website give the main details as are known so far:
'Dozens of trees planted in honour of fallen World War One soldiers are to be saved from being cut down.
The 32 trees in Sheffield, including 20 on Western Road, were among 41 memorial trees earmarked for felling and replacement, despite being healthy.
Councillors voted in December 2017 to remove the trees after estimating it would cost £500,000 to save them.
However, the council said an agreement had been reached with contractor Amey to retain the majority of the trees.
Green Party Councillor Alison Teal described the announcement as a "victory for common sense".
Of the 41 trees under threat six have already been felled and three will be removed as they are decaying.
The trees on Western Road are a designated war memorial and were planted in 1919 in memory of pupils at a nearby school who died fighting in WWI.
The other trees are on Tay Street, Oxford Street, Binfield Road, Springvale Road and Heathfield Road.
Councillor Lewis Dagnall, cabinet member for Environment and Streetscene, said: "In this, the week of Remembrance Day, I am confirming that we have developed a plan to retain 32 of the 35 war memorial trees that were originally earmarked for replacement.
"Amey have agreed to fund the costs of delivering this new agreement, and there will be no additional cost to public money."
One of my students, Grant Westley did a research project on these particular street trees and using the 'i-Tree eco' package calculated the 'structural value' (based on replacement costs) of the Weston Road trees to be around £981,126! Their carbon storage, important in climate change mitigation is worth around £18,500. These trees al deliver so-called 'ecosystem services' such as flood mitigation, removal of pollution, climate-proofing, benefits to mental and physical health and wellbeing, (they make people healthier and happier!) and they enhance local property values too. This is all before we consider the biodiversity impacts –  on which we hope to report very soon.
More to follow!
https://www.ukeconet.org/store/p700/An_i-Tree_Eco_Evaluation_of_the_Ecosystem_Services_Provided_by_Street_Trees.html
A key question that is now asked is that if this is possible (i.e. to save them) for the Memorial Trees, then surely there can be a positive re-evaluation of the fates of many other wonderful trees across Sheffield, and indeed, elsewhere.
Well done all those in the campaign and the many others who have supported us so far.
The battle for our tree heritage is not yet won, but this is a significant and very positive step and shows a degree of common-sense previously lacking.