More News on Smithy Wood
Working with the Woodland Trust, The local community group, Cowley Residents Action Group, has put together the application for Village Green status and it would help to send in your memories of Smithy Wood and the area in order to support the application.
For further information contact:
Alison Kirkman at the Woodland Trust on 08452 935874 or 07767 213792 or email alisonkirkman@woodlandtrust.org.uk  
You can also call Jean Howe Chair of Cowley Residents Action Group on 07969 249483.
Jean Howe, Chair of Cowley Residents Action Group said: "Not only is Smithy Wood ancient and vital to protect as an irreplaceable habitat, it's also a wood of great importance to our local community. We have submitted our application for Village Green Status containing memories, stories and photographs from members of our community who regularly use the wood. To lose so much of Smithy Wood would leave a huge hole in our local environment as well as adding to the growing list of irreplaceable habitats being threatened across our area and it's just not something we're willing to let happen without a fight."
Oliver Newham, Senior Woodland Trust Campaigner, said: "We are delighted that the community understands how devastating the loss of this ancient woodland could be for both the residents and the many species of wildlife that call it home.We'd like anyone who has previously or does still love using Smithy Wood to get in touch and share their memories, to help the local community build up a strong body of evidence to support this application."
This method has previously been successful in the case of Coombe Wood in Thundersley, South East Essex where approximately 30 acres of ancient woodland was saved from development when local residents applied for the area to be designated as a Village Green.  It is expected that a decision will be made on the application for Village Green Status for Smithy Wood in around six weeks.
 Anyone can submit his or her memories about Smithy Wood at:
http://www.woodlandtrust.org.uk/savesmithywood   
From the Woodland Trust: The latest update on our campaign to save Smithy Wood sees Angela Smith MP write a guest blog for our pages in which she explains why she is supporting our campaign and why woods and trees are so precious to her local community.
 http://wtcampaigns.wordpress.com/2013/10/15/angela-smith-mps-passion-for-saving-smithy-wood/
From Angela Smith MP's passion for saving Smithy Wood, Posted on October 15, 2013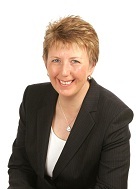 Angela Smith MP for Penistone and Stocksbridge, has a number of much cherished Ancient Woods in her constituency, including Smithy Wood, which is sadly under threat from development. She is also Shadow Deputy Leader of the House of Commons and Chair of the Conservation and Wildlife, All-Party Parliamentary Group. Angela is a long-term supporter of the Woodland Trust and passionate about woods and trees. In this special guest blog she explains in her own words why she is supporting our Smithy Wood Campaign and why woods and trees are so precious to her local community.
"It will surprise many people to learn that 44% of Sheffield's citizens live within five minutes' walking distance of ancient woodland. No other city in England can match this and it belies the city's reputation for grim urban landscapes.
Ancient woodland is precious, of course, for many reasons. It is rich in history, not just because of its association with coppicing and other traditional management techniques, but also because of the role it played in our industrial history. Sheffield, for example, is packed with examples of early industrial development, firmly located in our woodlands.
In ecological terms, too, our ancient woodlands are precious and one of the reasons why so many people are passionate about conserving what we have left of this habitat is because of the contribution it makes to maintaining a healthy biodiversity in the UK.
But we cannot take this inheritance for granted. Half of our ancient woodland has disappeared since the Second World War and even now, what we have left is under threat. We cannot just stand by and watch this destruction continue and we must do all we can to conserve what we have left of precious natural habitats such as this, for the sake of future generations as well as our own. This is why I am very pleased to see the Woodland Trust, along with the local Sheffield Wildlife Trust, joining with local people to fight the proposed building of a motorway service station at J35 on the M1, in my constituency.
This service station would be located in the middle of Smithy Wood, a piece of ancient woodland which has survived the ravages of the centuries and which even now is holding on, stubbornly refusing to give in to the impact of anti-social behaviour and neglect. It is a piece of woodland which despite its abuse by a minority is still dearly loved by the majority of those who live close by, in Chapeltown, in Ecclesfield and in Thorpe Hesley, over the border in Rotherham.
Woodland such as Smithy Wood offers people the opportunity to exercise, unwind and socialise with their friends and families. It offers a tranquil beauty which serves as an important relief from the hard landscapes which so many people experience as the reality of their everyday lives, in towns, in cities, in their places of work. Woodland, in short, is good for the body and the mind.
We destroy these assets at our peril and thankfully, the good people of Chapeltown seem determined to fight this latest threat to their heritage. With the help of the Woodland Trust and the Wildlife Trust, I am confident we can win. "
Please feel free to quote from this or reproduce in its entirety should you wish. For interviews with Angela Smith, please contact Steve Wilson on wilsonst@parliament.tv
To speak to Oliver Newham, Woodland Trust campaigner for Smithy Wood, please contact me on the details below. Alison
Alison Kirkman
PR Officer, Woodland Trust
Tel: 07767 213792